In an increasingly fast paced world, and expectations upon our time and resources the stresses and strains of such pressure at work can soon start to show through.
Initially people can get caught up by the thrill and adrenalin rush of meeting their deadlines and being in demand.  But in the long term the picture is quite different.
We've seen the trend of working long hours, rolling late into the night and weekends, but true productivity doesn't keep track with hours input.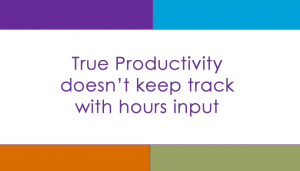 Eventually the body slows; the focus and alertness gets replaced by a foggy confusion and a heavy heart.  The ability to feel in control dwindles,   Deadlines mount and a reactive culture becomes the norm and people are left yearning for the next holiday to get off the hamster wheel.
Perhaps you've recently returned from a summer holiday and are already longing for that feeling of a renewed and refreshed mind that your summer holiday gave you.
My recommendation is to dedicate a space and time away from your desk where you gain perspective on a weekly basis.
In this space evaluate your progress and priorities
In a busy and reactive environment, the mind can become confused and over time fatigued.
Is that the mind where inspiration and momentum is initiated, unlikely!!
When we allow ourselves to take a step back and look at a situation with a fresh perspective;
When we allow ourselves to evaluate the root causes, rather than just the presenting symptoms
When we allow ourselves to silence the noise of the stories and excuses, as why we are where we are
THEN
We are in a place of responsive mindfulness and intuition, where the inner leader within you can be heard.
The power is within YOU, so just step out of your own way.  It's time to get focussed, step into your leadership shoes and OWN them, claim your success!!!
Download your FREE Weekly Success Planner!