Do you find yourself saying "I'm so busy!"?
Do you feel tired, drained or exhausted?
Do you crave "Time out", for some "ME" time, yet don't believe it's possible?
If you've answered YES to the above, then it's probably time to get yourself a "Dog!"
Dogs of the four legged variety hold you accountable for taking time out on daily basis, to quite literally step away from the desk.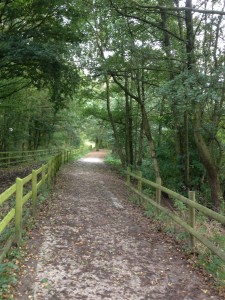 My own puppies see me exercising in my local nature reserve where the ever changing landscape provides a gentle reminder that there is a natural rhythm of change always taking place.
But even before adopting my two puppies I would borrow my sister's dogs each week as a deliberate part of my business practice.   "Really, how so?"  I hear you ask.
Well, here is what I noticed.
When I decided to take some "ME time" towards the end of my working day,  to no longer tap away at my keyboard but chose instead  to just enjoy watching tails wagging, appreciate the beauty of my local surroundings and the sounds of the birds singing, I found that my energy changed:  When I really released any sense of busyness, that I would suddenly remember things that had slipped off my radar and that I had a head full of ideas going off like a bucket of popcorn exploding.
Walking with the wind in my hair and sun on my face allows my mind to gain a new perspective, to percolate upon ideas, it provides me the space to hear myself think.  The subconscious mind is so powerful, yet if our attention is overcrowded in our conscious state, there is no room for us to hear the whispers of the soul.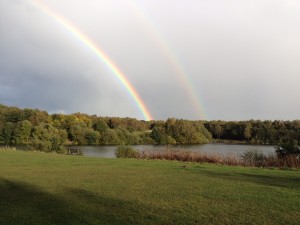 Even this prose was "downloaded" from my subconscious whilst walking last year:
Slow down sister
Slow down brother
Slow down
Soften your gaze
Feel your heart beating
Breathe
Just breathe
Allow your mind to quieten
Feel your feet deeply grounded
Slow down
Notice the whispers beyond the noise that are calling for your attention
Just listen
And through this clearing just allow,
Allow the space
Release the rush
As you do the Clarity sharpens
The sparks bounce and fly
You take flight on your journey
You have slowed down to go faster
So, my own opinion is that when I think of greater leaders, I definitely see them as people who have a "dog" of some variety.
A "dog" that holds them accountable in regular practice to re-energise and get in the  "zone" to deliberately stop rushing and be in a permanent sense of busyness.
Their "dog" allows them space and perspective to let their creative mind be heard; to gain clarity, focus and perspective.
They are prepared to break the mould, to do things differently and allow themselves to take flight and flourish.
Not unlike man's best friends they are happy,  fun to be around, and full of positive energy.
What would it feel like for YOU to be able to re-energise?
How would it feel to  gain clarity, focus and perspective?
Would you like to slow down to go faster?
Will you give your-self permission to step away and break the mould?
What will your "dog" look like?
My passion is to lead the way in transforming organisations to develop a new generation of leaders whom lead the way raising productivity whilst reducing working hours.  The above is just one strategy to support you in this.
If you want to learn more about how I can support you and your organisation then I'd love to hear from you!